Meet Our Clergy
Meet Rabbi Miriam Spitzer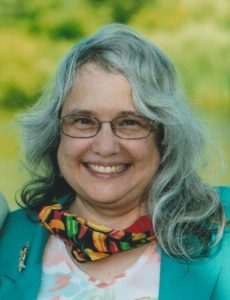 Rabbi Spitzer was ordained from the Jewish Theological Seminary of America, in the third class that was ordaining women. Rabbi Spitzer comes to Temple Israel after serving for a year as interim rabbi of Temple Beth El in Ithaca, NY. She has held congregations in Windsor, CT, and Leominster, MA, was the rabbi of the South Area Solomon Schechter Day School in Massachusetts, and taught Bible and Judaism as an adjunct professor at High Point University in North Carolina.
"For me, being a rabbi is about fostering connections," Rabbi Spitzer says. She is committed to meeting individuals "where they are at" while challenging the community to greater intellectual, spiritual, and religious growth. Rabbi Spitzer is passionate about the inclusivity of all types. She was a founding member of the Jewish Special Needs Collaborative (now Gateways) in Boston and worked hard to make sure day school education would be accessible to children with special needs. In addition to Judaism, Rabbi Spitzer loves traveling, hiking, bird-watching, and visiting museums.
The "rabbi gene" runs strong in Rabbi Spitzer's family. Her father celebrated fifty years in the Rabbinate last year, her mother attended rabbinical school with him long before women were being ordained, and her son Rafi is a rabbi in Niskayuna, NY. She and her husband Jeffrey Spitzer also have three other children, all involved in their Jewish communities. The youngest, Arielle, will be coming to Scranton with Rabbi Spitzer and Jeffrey.  Rabbi Spitzer looks forward to meeting the Temple Israel community.
Follow Rabbi Spitzer on Facebook
Read Rabbi Spitzer's Weekly D'var Torah in our e-bulletin
Meet Cantor Vladimir Aronzon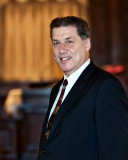 Since his arrival in 1999, Cantor Vladimir Aronzon has been our Hazzan and the go-to person at Temple Israel for the learning and reading of Torah. He has also trained over 70 B'nai Mitzvah students of all ages, and he has led our High Holy Day choir, adding beauty and inspiration to services. Cantor Aronzon came to Temple Israel from Moscow, Russia where he conducted Shabbat and Holiday Services in the main and largest synagogue, Moscow Choral Synagogue.
Cantor Aronzon has also had the honor of being visiting cantor at a Conservative congregation in Miami, Florida. He received his cantorial degree from Moscow Academy of Cantorial Art and two Masters degrees from the State Conservatory of Music in Tashkent, Uzbekistan in vocal singing & training, as well as choir conducting.
In addition to these wonderful accomplishments, Cantor Aronzon has also performed in Cantorial and Jewish folk song concerts with the Moscow Choral Synagogue choir in Great Britain, France, United States, Canada, Israel, Spain, Poland, German, Switzerland, and Australia. He sang in the Bolshoi Theater, Tchaikovsky Hall in Moscow, Carnegie Hall and Lincoln Center in New York, Jordan Hall in Boston, and other world-famous concert halls. He also participated in the gala concert celebrating Chanukah, accompanied by the Israel Philharmonic Orchestra, conducted by Zubin Mehta. In 1992, he performed as a soloist with Placido Domingo in Toledo, Spain, in commemoration of the 500th anniversary of the expulsion of the Jews from Spain.
Cantor Aronzon is married to Ludmila Flexer-Aronzon. They have four amazing children; Leo, who married and has four children; daughters Sasha and Elizabeth, and Ella, who resides in Israel and has two children.