Family Education
We welcome Jeff Spitzer as our Family Education Program Coordinator
I am Jeff Spitzer,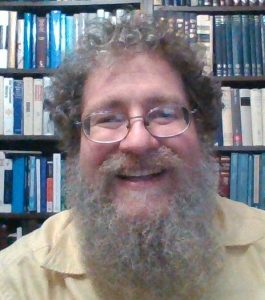 and I am Temple Israel's new Family Educator.  With my guidance, families will be learning about American Judaism and sharing that learning with each other and with the Temple community at Havdalah. All congregants should feel free to join and learn about American Jews and American Judaism.
I look forward to getting to know you and your families and helping to make this challenging year one in which your family can grow Jewishly together.
B'vrakhah, Jeff Spitzer
Program Goals and Materials
Learning: Each month, I will post materials you can choose from to learn as a family. These might include a video or a short text or some images that you will access online. As I get to know you, I will be able to provide materials that are appropriate, interesting, and challenging for your families. Please look at the materials as soon as I send them.
Project: As a family, you will try to capture some aspect of your learning in a project. This might mean dressing up as a character, making an online presentation or a poster, or learning a song or an age-appropriate creative writing or art project, or making up a game, or preparing for a celebration using the materials you learned as a family.
Presentation: Each family will be asked to present their project or their learning at a family education program.  Since each project will be different, you should think of other family's presentations as part of your learning, because that is how they will think of your presentation.
Previous materials are available here